ATTENTION: Anybody that cares about looking good online!
Imagine Creating Amazing Looking Text in Seconds... Without Photoshop or Any Graphic Skills Whatsoever!
If you're like us, you want to create really sharp looking websites. Whether it's a photography site, an ebook sales page or a vacation site you put up with pictures and stories from your trip to the Swiss Alps, you want your site to look AWESOME.
This is all the more important if your website is business related. If your customers see a crappy layout, they will not trust you. Why? Because you didn't even take the time or effort to create a professional online presence for your business! So you come off as either a fly-by-night jerk or as someone that doesn't know what he/she is doing. Either way, your conversion rate will be hanging out in the toilet, and that's just not cool.
One of the key aspects of a good website or presentation is good looking text. Website headers, headlines and key points just add so much to the perceived quality of your content.
For example, we'll bet you decided to stay and read the text down here because you saw the sleek looking headline and sub-headline text styles up above. In fact, the presentation of our text at the top of this website (including the website title text itself) is absolutely CRUCIAL when it comes to keeping website visitors on our site!
So how did we get this text made so easily? Or more importantly, how can YOU easily create the same amazing quality text effects?
First off, please take a couple of seconds and scroll through the 25 preset 1-click text effects that are preprogrammed into the software:
Nice, right? Ok, now please click on the video below to watch yours truly create some of those exact images from scratch in just seconds.
(NOTE: Software and Website has been updated since video was made!)
Maybe you were thinking about buying Photoshop, or maybe you already own it as we do. That's great and it's a very, VERY powerful tool. However, there's still a lot more learning and work involved in order to create text effects like these.
Have you ever watched any of those "Create Cool Text Effects in Photoshop" videos on YouTube? There's like 20+ steps involved for even the simplest of designs! Now we actually have Photoshop and use it every now and then, but we still don't know how to do half the steps these videos describe!
I don't know about you, but we just don't have the time to spend on Photoshop tutorials, let alone the time it actually takes to go through all of the steps involved. We don't do graphic design for a living, but we need to create a lot of cool text and graphics for our websites!
In all reality, we're kinda lazy. We want stellar looking effects done real fast and easy-like. That's why we created this software in the first place. We'put it through the motions and now I feel confident in offering it to you.
We all need to reflect every now and then... and now you can with just one click! Seriously though, just click "Enable Reflection" and your text will have that sleek Web 2.0 look every website owner wants for their site. There are 2 sliders that allow you to change the opacity and length of the reflection so you can fine tune it to your heart's content!
Here's a quick video demonstration:
(NOTE: Software and Website has been updated since video was made!)
Ok, now that you've got a good idea of the power and ease of this software, it's time to demonstrate another handy feature of this software.
Has this ever happened to you?
You buy an awesome minisite template and can't wait to customize it. However, your enthusiasm quickly wanes as you wade through incompatible psd files that use fonts that aren't on your computer and effects that didn't show up correctly when opened...
And what if you don't have photoshop? Those PSD files are pretty much worthless. Sure, you can open 'em up in GIMP, but let's face it, you know as well as we do that a lot of .psd files don't really work well in GIMP. In fact, many simply don't work at all. Layer styles don't translate correctly and you're stuck with a whole bunch of black layers that you can't do anything with.
That's why we added in a feature that allows you to load a blank image such as a header or footer and add text to it right inside the software!
Scroll up and take a quick look at this site's header... I'll wait :)
Ok, back? Check out how we created that EXACT header in the video below. Just like the video above, this video documents the actual creation of text used on this website.
(NOTE: Software and Website has been updated since video was made!)
Glad you asked!
We really get worked up when our fonts are limited, don't you? That's why this software was built to work with an infinite amount of fonts!
Here's the deal:
Any font you install on your computer will work with this software!
To make your life a little easier, we've gone ahead and assembled some of the coolest fonts we've found for you. Installing them takes like 10 seconds... Just throw them into your fonts folder and you're done!!
Then, whenever you find another cool font you like, just add it to your computer and Text Effects Software will work wonders with it!
Ability to easily create your own eye-catching text effects as seen on this site and more with just a few clicks of your mouse! What you see is what you get!
Add and customize Web 2.0 text reflections in seconds!
Add text to images such as headers, footers, banners, family pictures, ebook covers... the list goes on and on!
Over 80 awesome fonts that you can use to take your text effects to the next level!
A couple of our trusted beta testers and marketing experts recommended starting prices of over $70. We definitely know the software is worth this much and more.
However, for our introductory offer we want to give you a special deal you can't refuse. That way you can start adding your own text effects to your projects in just minutes from now!
With a price like this you don't have to think twice...
Ready? Here it is in all its text effects glory: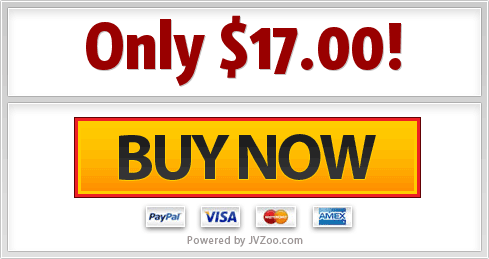 IMPORTANT NOTE: This program is designed for the Microsoft Windows platform.
It works on XP, Vista and Windows 7.